Out of Luck Saving a Buck?
YAY! We are finally back for another year of school, and as we all know… college is expensive. Sometimes it is difficult to manage money – our impulses get the best of us, and we are continuously "treating ourselves."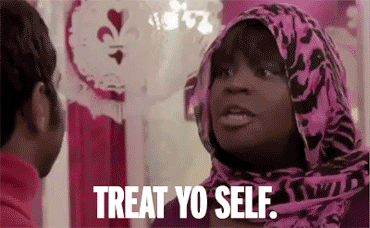 So, to help everyone out… below are a list of fantastic college discounts and some easy ways to save money.
Spotify Premium:
I used to use Apple Music until about one week ago. I loved how easy it was to use and how cheap it is, but then I heard that I could get Spotify, Hulu, and Showtime for $4.99 per month. I was already paying $4.99 per month and then an extra $7.99 a month for Hulu. Sorry, Apple.
Start Using Your Savings Account:
This idea sounds so simple, but I know plenty of people who keep all their money in their checking account. Instead, when you get paid, take anywhere between 50% and 70% of your paycheck and transfer it into your checking. Seeing that you have "less" money you will opt to spend less!
Amazon Prime:
Amazon Prime is an incredibly useful tool when shopping for school. Don't want to go to Walmart for a pack of pens? Prime will have it in your Pyle Box in two days! Textbooks are way cheaper than the bookstore. There's free shipping. You can also stream movies and TV shows on Prime Video. 50% off regular price or just mooch off of your parent's Prime account.
Save Your Spare Change:
The app "Acorn" takes your spare change from purchases on your debit card. Let's say you make a purchase for $5.35. It will take the $0.65 and invest the money in $5 increments and put it back into your bank account. You can have it deposited weekly or monthly.
UNiDAYS:
Sign up for UNiDAYS with your school email, and you will get plenty of emails (without overwhelming you) about deals and sales for a wide variety of companies. If you use Apple Music for the student price, you should have one of these accounts. They have deals in the fashion, fitness, beauty, food, and the lifestyle industries.